Released
March 10th, 2012
Play It
Running Warrior
Levels
One (countinuous)
Game Type
Main game
Genre
Platform
Websites
Fliptic.com
Controls

Arrow keys, spacebar
Running Warrior is a side-scroller platform game. In the game, the player who plays as one of six characters has to run and jump their way through traps and enemies that are scattered in four different scenarios.
Introduction
Edit
The introduction is shown the first time the player plays the game, upon clicking the start button in the title screen. The intro depicts the main character standing near his girlfriend with a single heart over both their heads. A monster suddenly appears on the left side of the room and the main character goes and destroys it. A strange figure, that resembles a magician, appears and kidnaps the main character's girlfriend. The main character runs off to find her.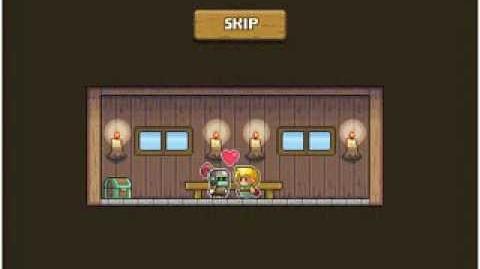 Running Warrior has got one single continuous level divided into four places.
Beginning place
Edit
Its name has been put this way as Fliptic really did not give it an oficial name. This place has a light blue sky, as apparently during its appearance it's either the morning or noon. It has also got several bushes and green grass for the ground.
| | |
| --- | --- |
| | Empty section |
| | |
| --- | --- |
| | Empty section |
| | |
| --- | --- |
| | Empty section |
Ad blocker interference detected!
Wikia is a free-to-use site that makes money from advertising. We have a modified experience for viewers using ad blockers

Wikia is not accessible if you've made further modifications. Remove the custom ad blocker rule(s) and the page will load as expected.